Best Yoga Classes in Delhi to Stay Fit
Yoga is an ancient method that helps to keep your body and mind fit. Today, the benefits of yoga are globally recognised and an inevitable part of the current fitness trend. Yoga compiles several poses called asana to balance the three doshas in the human body and help to gain a healthy body and mind.
Yoga was never out of trend, but in recent years, the popularity of yoga has reached another level. And due to the growing popularity, the number of yoga classes also started to increase simultaneously. Today, you can see many yoga classes in Delhi that offer highly skilled professionals to teach various yoga postures with accuracy and keen observation. They can help you learn yoga different yoga postures and provide expert technical support for your help.
Yoga Classes
Yoga classes are essential for everyone, whether you are a beginner or a basic learner who wants to learn advanced yoga postures. Yoga class is a special training class in yoga, where an expert yoga trainer can train people in various yoga postures and asanas under close observation. Usually, you can have different yoga sessions from any yoga class that helps you learn different asanas and adapt them accurately.
So, if you want to learn yoga, then there is no other great way than joining a yoga class and reaping the benefits of yoga. Many yoga classes in Delhi offer excellent yoga training sessions for young and adults.
Types of Yoga taught at Yoga Classes in Delhi
If you are looking to enrol yourself in yoga classes in Delhi, you must learn what types of yoga you can learn from them. Because yoga is a vast concept, not every institute that claims to teach yoga can help you learn all yoga postures ( especially the complicated ones). Only a few yoga classes in Delhi can offer to learn various yoga postures, and here we will list the types of yoga commonly taught at the best yoga classes in Delhi.
Ashtanga Yoga
Ashtanga Yoga is one of the common types of yoga you can learn from the yoga classes in Delhi. Ashtanga yoga is mentioned in the sage Patanjali's famous yoga manual, ' Yoga Sutra'. The yoga has eight pillars and includes multiple postures or asanas like – Simhasan, Surya bhedi pranayama, Kapalbhati pranayama, Chandra bhedi pranayama, Anulom vilom pranayama, Padmasana and The Butterfly posture. Ashtanga is very beneficial for weight loss. Also, you can opt for this yoga if you are looking for some beneficial yoga to help you with stress and anxiety, fat loss, back pain, or joint pains.
Hatha Yoga
Hatha Yoga is also a favourite type of yoga that almost every genuine yoga class in Delhi includes in their yoga training sessions. Hatha is a Sanskrit word which means force. It also includes several asanas and focuses on balancing chakras and energy points. Hatha is beneficial in healing, increasing immunity, stress relief and fat burning.
Kundalini Yoga
Kundalini yoga is also a common type of yoga that most yoga classes in Delhi teach. Kundalini Yoga comprises several repetitive postures to activate energy points. According to spiritual practices, our spiritual energy lies unawakened at the bottom of our spine (like a coiled snake or Kundali form). And Kundalini yoga helps to awaken the spirituality within us by activating the spine chakra.
Vinyasa Yoga
Vinyasa includes a flow of postures with a breathing exercise. Vinyasa is a Sanskrit word which means flow. As the name suggests, vinyasa yoga concentrates on the flow of life energy within the human body through postures and controlled breathing exercises. This form of yoga includes ananas like – Bhujangasana, Kumbhakasana, Adho Mukha Svanasana and Ashtanga Namaskara.
Iyengar Yoga
Iyengar yoga is very similar to Vinyasa yoga, but it primarily focuses on the postures and bodily alignments, including the body opening. The name of this yoga form comes from the famous yoga trainer B.K.S Iyengar. Iyengar yoga is a powerful form of yoga that helps relieve stress, body and joint pain, increase body flexibility and improve immunity and natural healing power.
Aerial yoga
Aerial yoga is not a traditional form of yoga. It is a fusion of yoga and some specific gravity-defying exercises. You may think aerial yoga is only for advanced levels by the name, but it is not. The yoga classes in Delhi offer aerial yoga for both beginners and who are already into yoga. It includes a rope that holds your body in the air and uses different postures. Aerial yoga is extremely beneficial for weight loss and helps to tone lean muscles.
Facilities/Amenities available at Yoga Classes in Delhi
Facilities or amenities are crucial to any service provider, including yoga classes. And when you plan to enrol in a yoga class, you must learn about the essential amenities/ facilities of yoga classes. There are many yoga classes in Delhi, and only the best ones can provide the top facilities and amenities. And here is a list of amenities available at Delhi's yoga classes.
Ultra-modern restrooms – You can have modern, well-equipped restrooms with aesthetically pleasing decors. The restrooms of a top yoga class will be spacious and clean.
Changing rooms – Another essential amenity you can get at the yoga classes in Delhi is the changing rooms. Many people can't wear gym clothes to the gym or return with wet clothes, so a changing room is inevitable for yoga classes.
Shower – The shower is also a major amenity or facility that every genuine yoga class will provide. They will also provide all-equipped showers for both men and women with shower gels, body washes, shampoos, conditioners and hairdryers.
Shoe rack – Separate shoe rack is also important for yoga classes. Here, you can leave your shoes and head to your yoga sessions.
Separate personal lockers – Almost every yoga class in Delhi provides separate lockers for every trainee.
Café – Café is also a part of yoga classes. A café will contain energy drinks, refreshments and chilled water. They will also offer health-drinks, protein shakes and healthy foods like salads.
Necessity store – The Necessity store is available in the best yoga classes. The necessity store will have all the essential items for yoga classes, like – yoga mats, water bottles, hand and regular towels, yoga outfits and additional accessories. Here you can also get rental mats, in case you forgot to bring your own.
Fees of Yoga classes in Delhi
The fee structure of yoga classes in Delhi can differ from one place to another, depending on the quality of training, yoga pack, amenities and so on. And if you want to get the best yoga class in Delhi, you must have a basic idea about the fees of yoga classes in the city. It will help you pick the one that offers all essential facilities and training at reasonable prices.
The average fee for yoga classes in this city will be around 3,000-15,000 INR per month and 300-500 INR per class. Also, you can opt for premium packages and lifetime memberships for exclusive facilities and benefits. The premium packs are more costly than normal packs. The average price of premium yoga packages starts from 30,000 INR.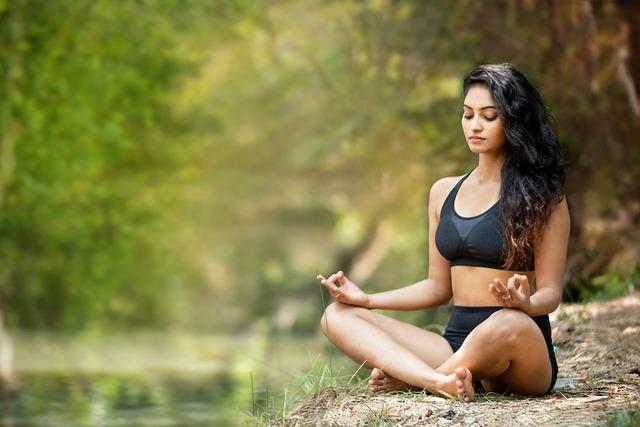 Is joining Yoga classes in Delhi worth it?
If you are planning to start yoga practice, you must also be wondering whether it is worth joining yoga classes in Delhi. The answer to your doubt is yes; they are worth it. Most of us start practising yoga at home, whether inspired by a social media post or learning about the benefits of yoga from a random blog. Some may also claim they have benefited much from their practice without attending formal yoga classes.
Well, it's undeniable that yoga will benefit you no matter how or where you do it, but only once you head into a yoga class will you understand yoga's full potential. Here we will share some benefits of joining yoga classes that will change your mind.
Health benefit – The first advantage of attending a yoga class is its health benefits. Joining a yoga class, going there and practising yoga with other people positively impact your psychological health, eventually reflecting and improving your physical health. You can witness lowered stress and anxiety levels, better sleep, improved self-esteem, heart rate and blood circulation, increased productivity and many more.
Sense of community, connection and healthy competition – Practising yoga with a group of people with the same goal will increase the sense of community within you. Also, having helpful and supportive peers will help you understand the value of healthy competition.
Better discipline – Discipline and self-control are essential in yoga, and practising with a group of other people can help you become more disciplined. Also, the expert trainers will help you with self-control practices.
Help and support – Yoga helps you in all kinds of upliftment, like mental, physical and spiritual. While practising yoga at home can help you improve the above three aspects of your life, joining a class can help you in group work. Practising with other trainees amidst a helpful and kind environment will also motivate you to become more helpful and supportive. Also, the support of your instructor will help you adapt the asanas correctly and modify the postures according to your need.
Synergy – When it comes to practising chants, breathing exercises or meditation, it is undeniable that group sessions work the best. For example, chanting alone cannot create the high vibration and energy field that a group chat does. Practising your yoga chants in your yoga class creates a high positive vibration lasting longer than the class time.
Quiet space and time – If you live alone, you can create your yoga time and find a peaceful zone to practise (of course, if you have peaceful neighbours as well). But if you live with many people, like a large family or hostel, it would be hard to find some peaceful and alone time for your yoga practice. So, yoga classes can be an ideal option where you can have a calm and perfect environment to practise yoga without any external interruption. Yoga is a practice of self-introspection and awakening, so a peaceful and calm environment is essential for effective results.
Many other untold benefits of joining a yoga class are that you can make new friends, learn about the history of yoga, take inspiration from your peers' and trainers' experience with yoga, improve your socialisation skills and much more.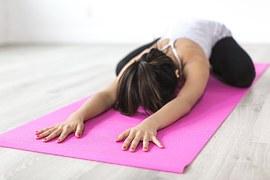 What should you bring to Yoga Classes in Delhi?
Joining yoga class for the first time can feel exciting. You may bounce with enthusiasm and yet feel nervous at the same time about what to take with you to your yoga class. So, here is a list of essential things you should bring to your yoga classes in Delhi to ease your stress.
Your yoga mat– Many yoga classes provide yoga mat for trainees, but you should also carry your own to avoid uncertainty.
Water bottle – Do not forget to take your BPA-free water bottles with fresh water.
Change – Also, you must carry a change with you because your yoga outfit will be all wet after your yoga session.
Other things you can carry at the class are post-class snacks, a yoga towel and a yoga outfit.
Best time to take Yoga Classes in Delhi
Yoga is a great way to improve your overall life, whether mental, spiritual or physical. So, whenever you decide to go for the yoga class is the best time ( also you can say as soon as you can join the class). The yoga classes offer expert trainers and are suitable ambiance that you cannot arrange on your own. So, if you want to make the most of your yoga practices, stop making excuses for the best time and join the best yoga classes in Delhi as soon as possible.
Yoga is for everyone who can practice it correctly and understand its core. And if you want to join yoga classes for a fit body and mind, The Musclez Gym can be your best option in Delhi as it provides both offline and online yoga classes with its world-class trainers and infrastructure. So, what are you waiting for? Enrol yourself for yoga classes in Delhi at The Muscles Gym.