Are you looking for the best gym in Najafgarh? If yes, you have landed on the right page because here you can find a list of best gyms in Najafgarh. Not only this, but you will also be able to choose the best gym for yourself. So, stick until the end of the write-up to gather all the essential information about gyms.
The gym is a common term used for Gymnasium, a Greek word. It is a large room, building, or club where you can find exercise equipment to be fit. Before you search for or choose the best gym, you need to have a clear concept of what you are looking for in a gym.
Searching for the best gym online involves researching, filtering different parameters, and selecting the best one for you. This whole process can be time-consuming and confusing as well. But don't worry; this write-up will make things much easier for you.
Top 10 best gyms in Najafgarh
If you are living in the southwest of Delhi, specially in Najafgarh or its sharing territory like Bahadurgarh and Gurugram. There are only some limited gyms in Najafgarh and other locations. Out of all, we have mentioned some best 10 gyms in Najafgarh and its sharing territory where you can join.
10 best gyms in Najafgarh
1) The Musclez Gym
When talking about the best gyms in Najafgarh, the first one is The Musclez Gym. This gym welcomes fitness enthusiasts. You can find the best gym equipment, infrastructure, trainers, and atmosphere here. Whether you seek weight loss training, strength training, muscle mass gaining, or anything else, the gym is open to serve you.
At The Musclez Gym, you can enjoy online yoga classes, offline yoga, stretching, mobility, and workout for a particular population. When you visit the gym, you will be more likely to love the spacious arena, personal training facilities, sophisticated machines, hygiene, ambiance, and dietitian facilities.
The gym's mantra is commitment, hard work, performance, and guidance. It aims to make you fit by encouraging you to achieve your realistic fitness goals.
2) Muscle monster gym
Do you want to lose weight or have a perfectly fit body? Everything can be achieved at the muscle monster gym. It is amongst the top-rated gyms in Najafgarh, Delhi. The gym is well furnished, has good quality types of equipment, and also offers Zumba as well as aerobic classes.
3) Health heaven gym
Are you looking for services like kickboxing, personal training, adult sports, or weight training? If yes, then Health heaven gym offers all of this to its customers. This gym has been offering various services to serve its customers. For them, fitness is the key to a happy life.
4) Fitness flame gym and spa
If you are looking for best gyms in Najafgarh, then you can also consider Fitness flame gym and spa. Typically, people spend 1 to 2 hours here seeking different kinds of services. This gym not only offers training and exercises but also lets you take out some time and relax while taking a spa.
5) Reshape fitness gym
As the name says, the gym aims at reshaping you as per your requirement. Here, you can find good pieces of equipment and trainers that will help you out. So, whether you want to gain or lose weight, the trainers at the gym will be there for you to let you achieve your fitness goals.
6) Armsstrong gym
Are you looking for a gym which also offers services to women? On Najafgarh Thana Rd, Todarmal Colony, you can locate Armsstrong gym. It is a good gym with several pieces of equipment, and also offers you a place for Zumba and cardio exercise sessions. Here, you can find the best training and atmosphere.
7) Galaxy gym
This galaxy gym offers you the best facilities like exercise and a gym. So, if you are looking forward to seeking help from professionals to add a little extra to your fitness journey then you can visit here. It is open on every day of the week and the working hours are between 6 am to 10 pm.
8) Energy fitness club
As the name of the gym says energy fitness accordingly, the trainers bring out the energy within you and try to make you fit with different types of training that are required. The energy fitness club is a nice gym and people usually spend nearly 20 minutes to 1.5 hours a day. Here, you can find modern equipment, a good environment, and trainers as well.
9) Absolute power gym
Several people have been a part of the gym to make themselves fit. So, if you too want to explore a place that can help you in staying healthy then you must visit here. On Najafgarh Dhansa Road, you can locate Absolute power gym. This gym offers various services for which you can visit the gym to seek information.
10) Fitness plus gym
Here, you can find skilled trainers who will help you in achieving your fitness goals. Do you know how a trainer at the gym can make you fit? It is not only through exercise but also with a proper diet plan. The list of the best gym in Najafgarh also consists of Fitness plus gym. It is located in Gopal Nagar Extension, Najafgarh.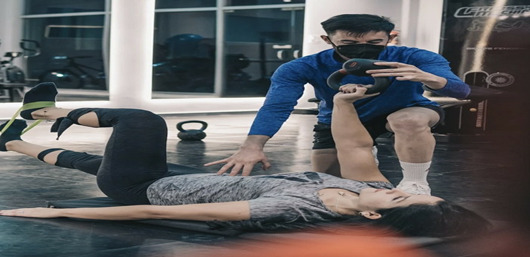 What are the facilities/ amenities available at gyms in Najafgarh?
Are you looking for the facilities/amenities that you can find in the gyms of Najafgarh? Different gyms offer different facilities, but some of the most important facilities/amenities that you should consider in a gym are space, modern equipment, services, trainers, mode of training and others. These points are discussed below to find out why these facilities/amenities should not be overlooked.
Spacious
A gym should be big, no matter what. So, a gym is where several machines are kept for exercising. The more room a gym acquires, the better equipment will have. Not only this, but you enjoy several activities and services at the same place.
The space also plays a vital role because if it is spread into a lesser area, it might suffocate during peak hours. So, to feel better and enjoy a relaxing fitness journey, it's better to choose a spacious gym center.
Modern equipment
One of the most critical facilities/amenities you should look for in a gym is the equipment. In today's time, modern equipment plays an essential role in supporting your fitness journey. If you are looking for a gym with modern equipment, then you can find a few best gyms in Najafgarh that consist of good equipment.
Availability of services
Availability of services is another important feature that matters when choosing a gym. Different gyms offer various services; amongst all, a wide range of the best services can be found at The Musclez Gym. Make sure to look for weight loss training, strength training, muscle mass gaining, yoga, and other services.
Skilled and experienced trainers
Do you know trainers at the gym play an equally important role as teachers in the school? Gym trainers are responsible for looking after you, helping you in setting realistic goals, planning a set of exercises, and a lot more than this. Gyms in Najafgarh have some of the best skilled and experienced trainers from whom you should seek training.
Online training
Gym like The Musclez Gym in Najafgarh also offers online yoga training. If you are looking forward to learning yoga exercise but want to be in your comfort zone, then you can opt for online training at this gym.
What types of workouts are available at gyms in Najafgarh?
Different types of workouts are available at the best gyms in Najafgarh. You can find workouts for beginners, intermediate, and advanced-level fitness freaks. Some of the workouts that you can find in the gyms are weight loss training, strength training, and training for flexibility, mobility, and stretching. Below, you can find a piece of brief information about the same.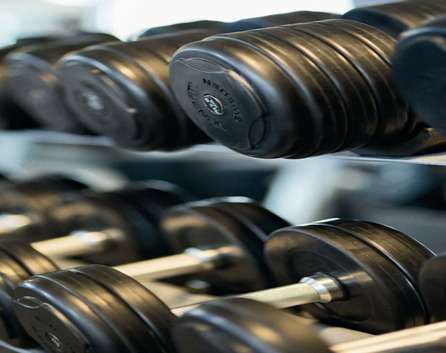 Weight loss training: As the name says, this training aims at weight loss. If you opt for weight loss training at a gym, the professionals will help you set realistic goals, train you with the equipment you need to lose weight, and plan your diet. You will be bicycling, jogging, power walking, and others in this type of workout.
Strength training: Weight training or strength training exercise are the kinds of workouts that involve using equipment such as resistance bands, dumbbells, and others. This type of workout will help build mass, endurance, and strength.
Stretching, flexibility, and mobility: These workouts make your body flexible, strong, and fit. Individuals perform different types of exercises for other parts of the body.
Which is the best gym in Najafgarh of all?
Above in the write-up, you might have noted a list of the top 10 gyms in Najafgarh. But which one is the best of all? Based on the parameters like infrastructure, services, facilities/amenities, trainers, and price, The Musclez Gym is the best one.
How to join the best gym in Najafgarh?
Different gyms acquire different enrolment procedures, but if you are talking about joining the best gym in Najafgarh, The Musclez Gym, you need to follow the following steps.
•Contact the number available online or visit the gym in person.
•Consult the person at the reception as they will brief you about the further procedure in brief.
•You need to provide basic information and proceed with the payment to confirm your joining.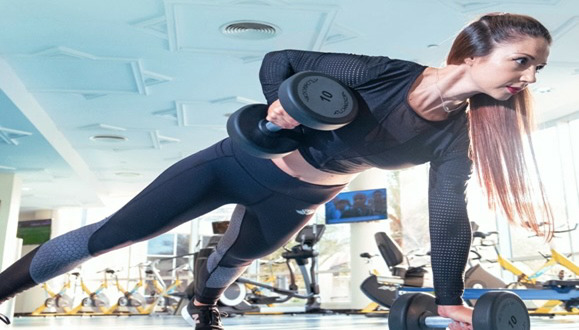 Charge of the best gym in Najafgarh
The charges of the gym vary depending on different factors. Some factors that affect the price of your gym package are services, timing, extra facilities, and other such stuff. However, several gyms in Najafgarh offer gym services at an affordable price.
You can choose The Musclez Gym, one of the best gyms in Najafgarh, and enjoy a wide range of services, the best trainers, and an excellent atmosphere at a very affordable range. So, to know the accurate price, you can consult at the gym by providing brief information about the services that you are looking for.
Conclusion
There are several gyms in the town, but if you are looking for the best gym in Najafgarh, then The Musclez Gym can be a perfect option. This gym offers a wide range of services like weight loss training, strength training, online yoga classes, and a lot more than this. The best thing about this gym is that it has skilled trainers and offers affordable plans.