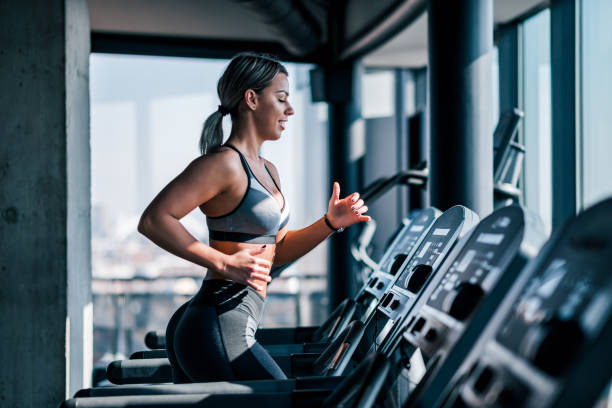 Best Gym & Fitness Centre in Delhi/NCR THE MUSCLEZ GYM
THE MUSCLEZ GYM is one of the best Gym & fitness centre in Delhi/NCR specially in Najafgarh. It is more than just another fitness and exercise center where you have to go through rigorous activities without proper guidance. Instead, our center is known for excellence and result-yielding fitness plans tailored according to the needs of our clients. So if you are you struggling with your current body weight and cannot reduce the same by any means? Or You want to tone your muscles and prepare for weightlifting?
No matter your goals, we are here to fulfill all your needs of Gym in Delhi and help you take one step closer to your destination and dreams.
For the past years, we have partnered with many clients and have ensured we can help them become closer to their dreams. We will help you to meet your fitness and health goals as early as possible but not at the cost of your well-being. Our Gym has trained and educated trainers and fitness coaches who will look into your health problems, BMI ratio, and target to chop out a proper fitness plan, including yoga, cardio exercises, core and abs strengthening exercises, stretches, and warm out.
We will also take care of your diet plans to ensure the right combination of nutrition and physical activity can help you reach your goal earlier than you have predicted. We aim to promote a healthy lifestyle through exercise and diet rather than a rigorous and unhealthy manner. Metabolism is the sole player in deciding your body weight, hormonal balance, and several other aspects. That's why our fitness ideas are directed towards utilizing your body's metabolic activity and increasing it step by step through the right combination of food and exercise.
THE MUSCLEZ GYM are one of the renowned gym in Delhi/NCR so if you are looking for the best Gym in delhi/NCR your search ends here. Here is the list of services that we offer at our gym.
We have become one of the best gyms in Delhi because our approaches are solely directed towards tailored fitness training, where we come up with plants according to our client's health and body requirements. We refrain from pushing them towards any tiring and rigorous activity that might cause more harm than good. We have coaches who always guide them about the right way to exercise, the number of repetitions of each set, the chronological order of the exercises, warming up and relaxing after intense workouts, and so on.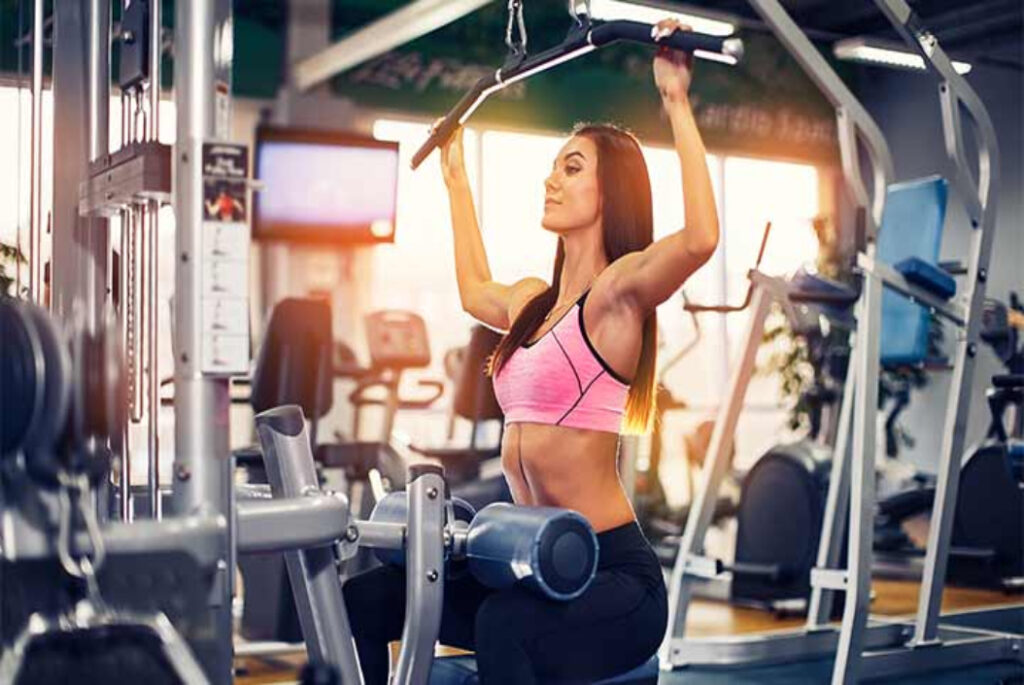 We also offer classes on yoga and meditation for beginners, intermediate, and experts. Our yoga gurus are experienced and trained professionals. They not only help in mastering different poses of yoga but also give appropriate advice on channeling the energy throughout the body during meditation and calming down frenzied nerves. We usually combine fitness, yoga, and meditation to ensure our clients can benefit from the physical and mental activities necessary for a healthy lifestyle.
Stretches and flexibility
Stretches are also included and guided by our trainers because they help increase our clients' mobility and flexibility. At the beginning of any fitness journey, we always start with stretches to test our clients' muscle flexibility limits. We do not rush into the stretches and ensure that the exercises we include can help train their muscles for more endurance, strength, explosiveness, and durability. Suppose someone is looking for training in gymnastics or aerobics. In that case, we will curate the fitness plans so that maximum exercises include stretches to increase the body's flexibility.
We have partnered with nutritionists and dieticians who are masters in their fields. That may be why we have become one of the best gyms in Delhi. Our sole focus is on using the human body's metabolism to burn fat, reduce body weight, or train muscles. We do not plan on stretching the muscles to an extent where they suffer from permanent injury. This is why we prepare diet plans tailored to the client's requirements. For example, if someone is in fitness training for bodybuilding and weightlifting, we prepare a keto diet or any other protein-rich diet. Similarly, when someone wants to lose weight, they go for a period or a diet full of fiber and proteins.
Our fitness center also provides consultancy on health and fitness care, exercise routine, and nutrition. If you want a personal trainer for yourself, you can approach us without any further delay, especially if you're going to get rid of postpartum fat, immobility, injuries, etc. We will also address your mental health because it is equally important as physical health through yoga and meditation in the comfort of your chosen place. Our trainers understand the value of nature and outdoor training, so we can also give you fitness and yoga classes on your lawn or backyard.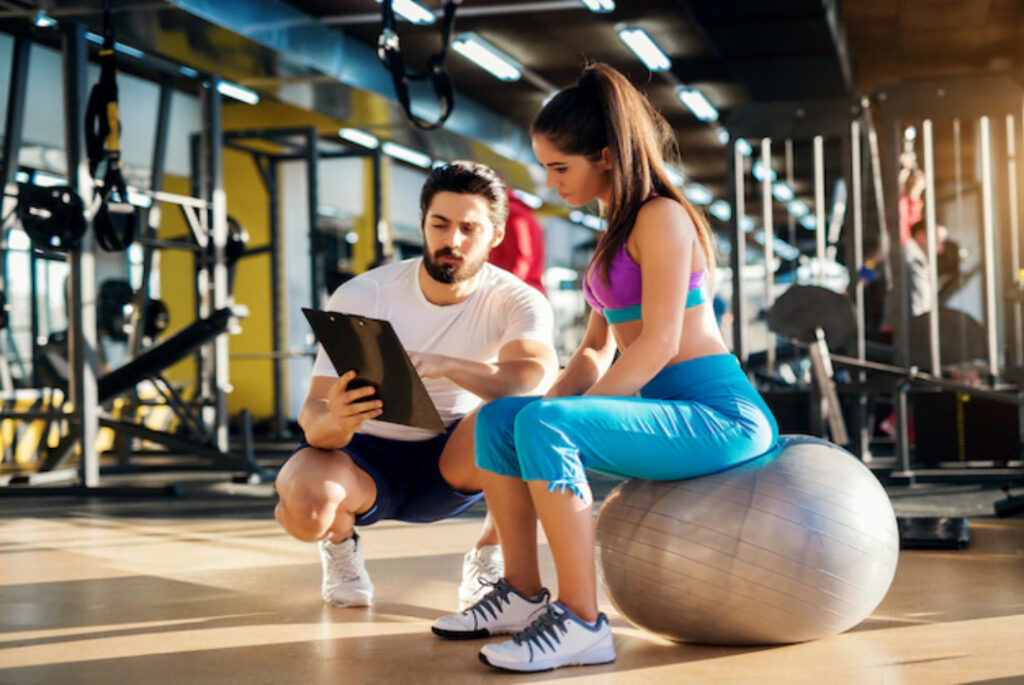 THE MUSCLEZ GYM is the best fitness center & gym in Delhi where we offer services like muscle training, weight loss, dietitian consultation, personal training, yoga and meditation, and many more. Over the years, we have encountered many clients with different health problems owing to an imbalanced lifestyle. Whether it is due to stress or lack of proper nutrition, they suffer from many diseases and problems that ultimately lead to chronic issues. Despite living in metropolitan and urban areas, people need help understanding the true meaning of a healthy lifestyle. It is not just about staying in lavish apartments or being surrounded by nature.
We, at THE MUSCLEZ GYM, have a mission to revolutionize the true meaning of lifestyle and health in a manner that both can be combined to boost a person's physical, mental, and spiritual health. Our target is more than weight loss or increasing muscle strength. Instead, we aim to create a platform where people can get rid of every single issue they face, like stress, lack of sleep, obesity, and so on, without using drugs, intense activity routine, strict diet, and so on. We do not want people to come out of their comfort zone and push themselves in a manner that can harm them.
We prefer to use the natural ability of the body to establish synchronization between hormones and metabolism. We aim to increase the body's metabolic power with the right combination of diet and exercise. We always try to keep our clients motivated because the journey for fitness can be pretty discouraging and helpless when results are not seen in the first couple of weeks. Our founder, G. Khatter, always believed that fitness training should be classier and more confidential so everyone can feel comfortable. The results will prove ineffective if someone is pushed out of their comfort.
We use modern-day equipment in a modern and spacious infrastructure. From automatic treadmills to multifunctional workbenches, we have everything a person might need for the training pattern we set for them. In addition, we also have a separate room for conducting yoga classes and meditation with complete silence and peace that help boost mental strength and concentration.
The primary focus is establishing synchronization between mental, physical, and spiritual health.
Working closely with our clients to understand their pain points and targets.
Believing in a healthy lifestyle but not through vigorous and intense activities and diet routine.
Why choose THE MUSCLEZ GYM for fitness?
We are one of the best gyms in Delhi because our trainers and coaches are highly experienced, educated, and certified in fitness and physical activities. We also have certified dieticians and nutritionists who help you establish a proper food routine according to your body's needs.
Our fitness center is known for offering tailored fitness and exercise plans according to the requirements of your body. We only want to do something to improve others' lives and not harm anyone in the process. That's why we only push a person for rigorous exercises if they can do so.
We follow a strict policy of using the natural metabolism to reduce body weight, increase muscle strength and endurance, improve mobility, reduce joint pain and aches, and so on. Our aim is to help people lead healthy and safe lives through natural methods.
At our fitness center, equal importance is given to mental health along with physical health because we believe that until and unless your body and mind are in synchronization, your spiritual health will never improve. The energy that flows through your body will continue to be disrupted.
We have been certified to be one of the best in the country owing to our distribution centers in different cities, including Delhi. Over the years, we have opened more than 20 clubs to help people improve their lifestyles and get into a strict but comfortable routine.
Want to boost your lifestyle but with a different approach? THE MUSCLEZ GYM is at your disposal!
If you plan to boost your lifestyle without compromising your health or any other factor, our gym & fitness center will help you achieve your dreams and take one step closer to your target. We aim to consistently deliver the best fitness training to keep your health at its peak.